~*~*magic of pedophilia*~*~
isn't okay
So first, "Kitty" theme was decided because
kitty_gizmo
WAS NOT THERE, YOU ASS (NEITHER WERE YOUUU ARI)
Therefore the result of the to-be catfight between slutty schoolgirls Legal and Luke is not yet acertained
but here you go anyway
oh and btw the following traumas are brought to you by myself, kyoluvspancakes, bondingfate and elisanwhatnot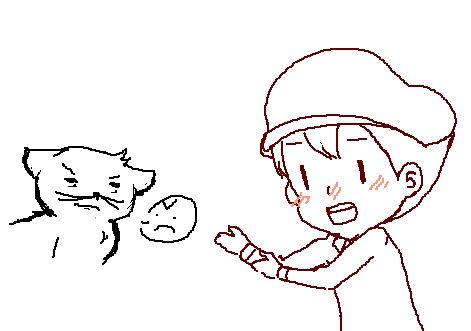 AWWWWW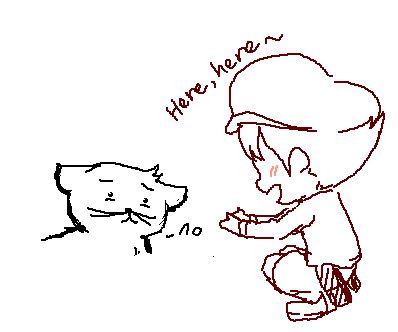 AWWWWWW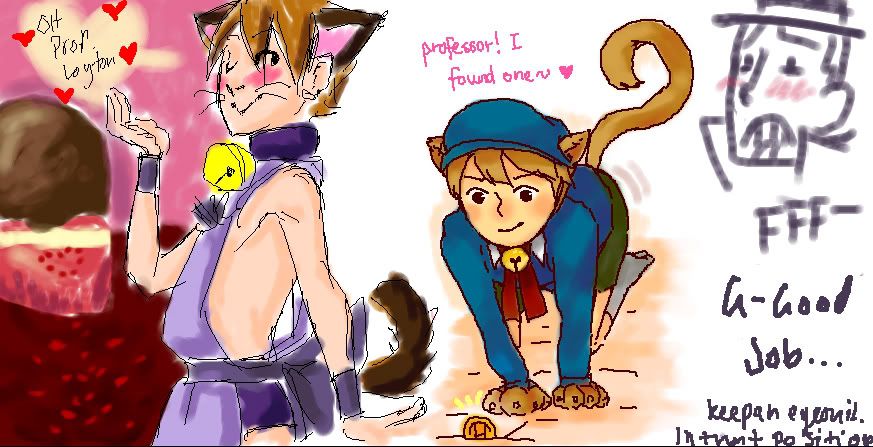 AWWW--- HOLY SHIT ROSE PETALS TO A HEART-SHAPED BED I CAME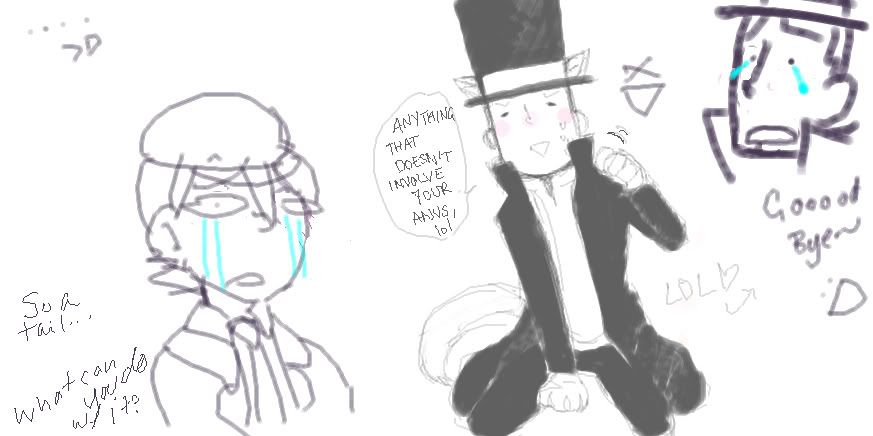 All of you fapped to this no exceptions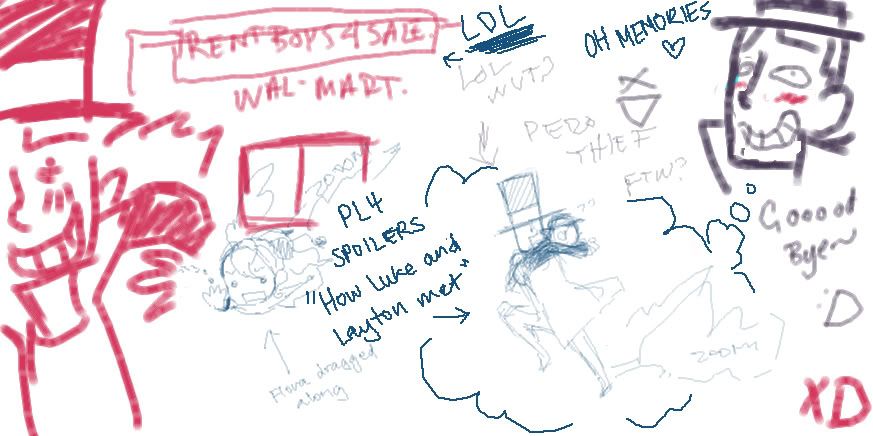 "Kitty" theme dropped obv.
NEW THEME: Layton's age and/or his pedophilia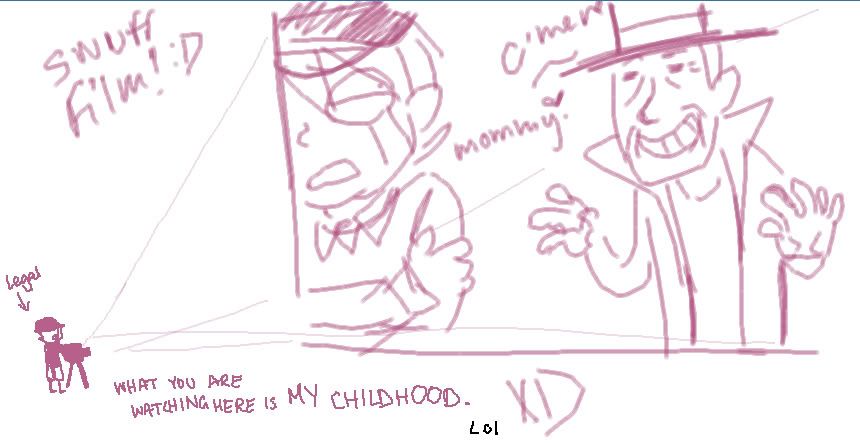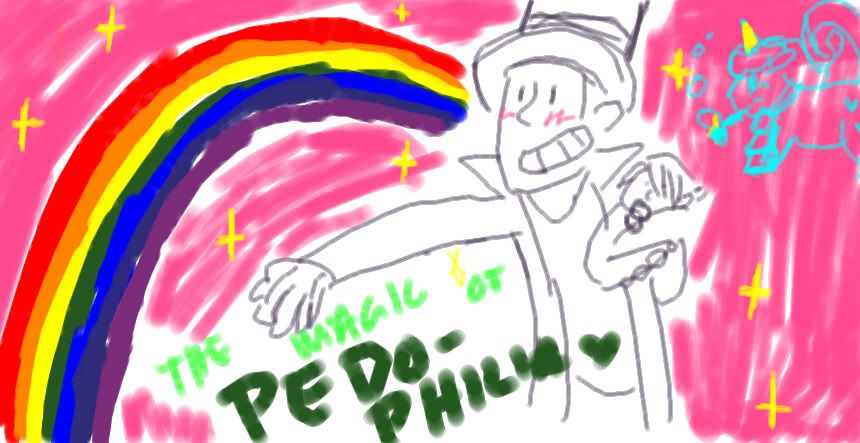 Tophats = magician Y/Y
also cravats make everything manly, even unicorns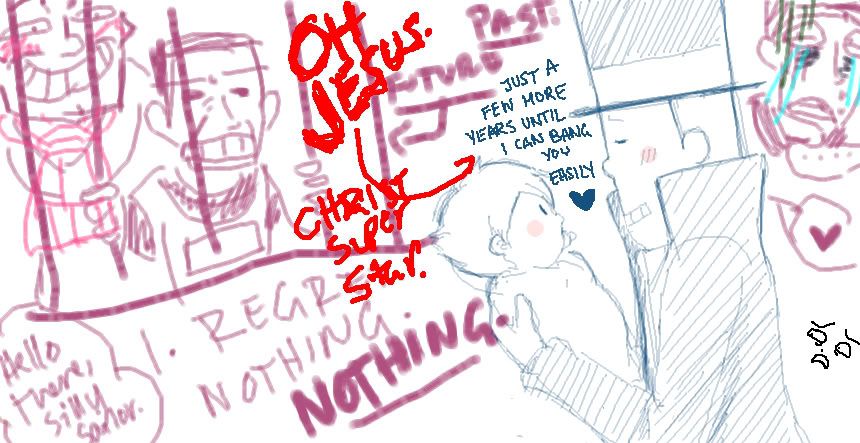 NOOOOOTTTHHIIIIING
You know when Level 5 is seriously trying to downplay Layton x Luke when they make Layton
37 years old
and have him mention
he remembers holding Luke while he was a baby
FUCK YOU LEVEL 5
Anyhoo that's all the PL stuff we got up to; here's some pre-session stuff by me to ease you out of your trauma ok ok ok?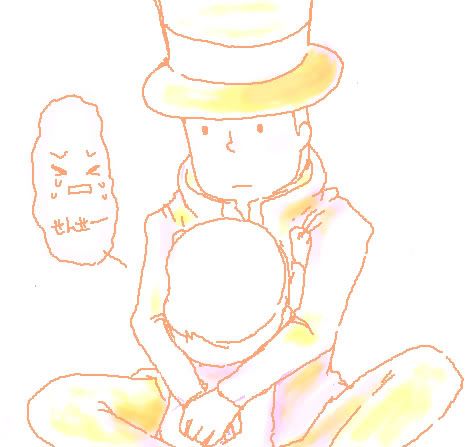 version 2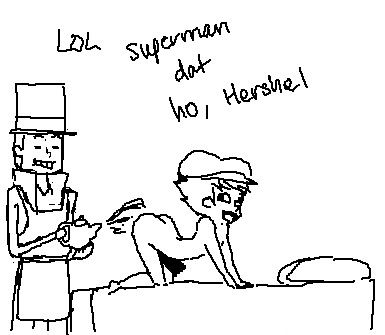 Layton was drawn by my LJ-less BFF, bless her soul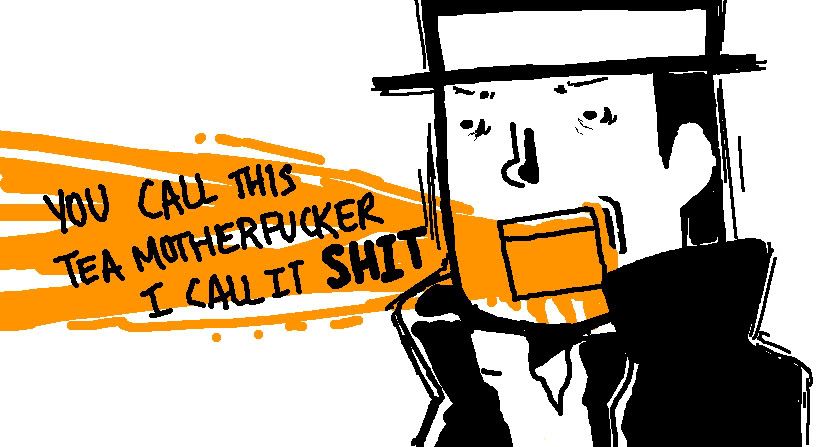 A picture summary of Diabolical box.
Thanks for looking, you pedophiles youuu
JOIN IN WITH THE PCHAT
when we're there!
x-posted to L/L comm
NSFW if the